NEWS
7 Holiday-Themed Escape Rooms Ideas | Fun Holiday Inspiration For Escape Room Enthusiasts
Are you looking for a fun and cheerful way to celebrate the holiday season with friends and family? Do you love escape rooms, puzzles, games, or any kind of problem-solving activities?
Look no further than a holiday-themed escape room or game night! Whether you're a fan of escape rooms, board games, card games, puzzles, charades, or alternate reality experiences, there are plenty of holiday-themed activities and gift ideas to choose from in this post. So gather the escape room enthusiasts in your life, deck the halls, and get ready for a season of festive cheer, games, and friendly competition.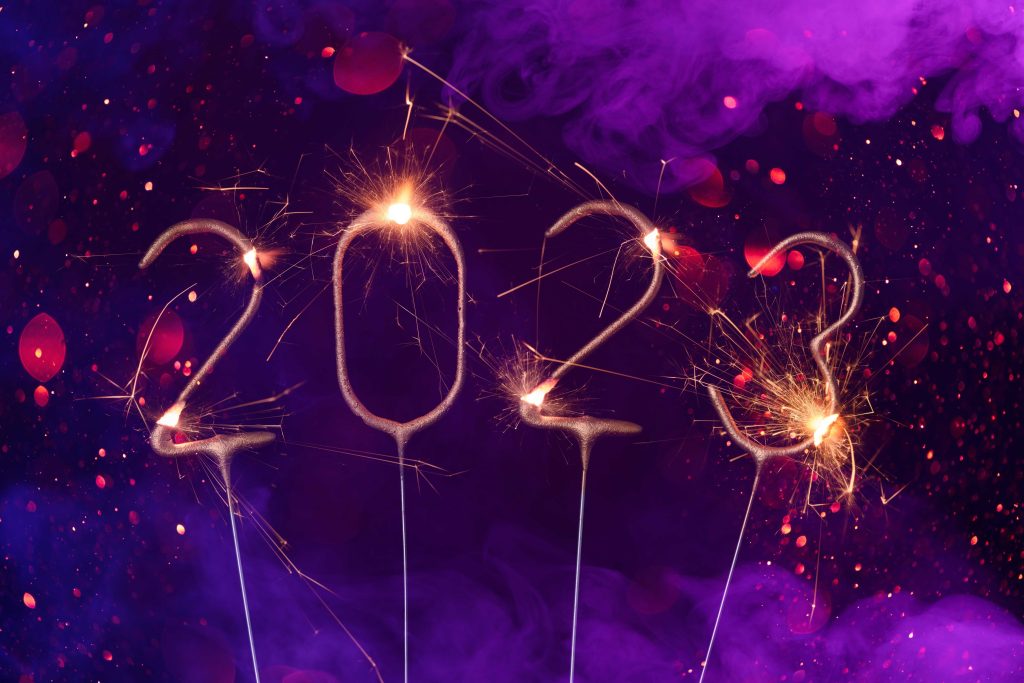 7 Holiday Themed Escape Rooms Ideas
Looking for a way to combine your enthusiasm for escape rooms with the festiveness of the holiday season? A holiday-themed escape room is a perfect way to celebrate winter festivities and bond with friends and family.
Some holiday-themed escape room ideas for the season include:
A Christmas Carol
Players will be transported back in time to the world of Charles Dickens's classic holiday tale and must solve clues and puzzles inspired by the story in order to escape.
A Winter Wonderland
Create an escape room with a snowy theme, clues, and puzzles related to winter activities and traditions.
Naughty or Nice
In this escape room, players must figure out whether they are on Santa's "naughty" or "nice" list and escape the room accordingly.
Jailbreak: North Pole Edition
Players act as Santa's Elves solving mysterious clues to complete tasks in the workshop to try and escape the North Pole.
New Year's Eve Countdown
This is an escape room idea in which players must solve riddles in order to escape before the countdown to the new year is over.
Murder on the Polar Express
There's been a murder on the Polar Express! In this game, players must investigate the evidence and decipher the name of the scandalous murderer on the Polar Express
The Grinch Who Stole Christmas
Players must solve clues to catch the mischievous Grinch and return the Christmas cheer to Whoville.
Holiday Themed Game Night Ideas
Maybe you've already done an escape room experience this holiday season or are looking for game night ideas for a more cozy night in. If so, here are a few DIY ideas for fun holiday-themed game nights that you can enjoy with friends and family:
12 Days of Christmas Game Night
Set up 12 different holiday-themed games or activities, and play one each day leading up to Christmas. Some ideas include holiday movie trivia, gingerbread house decorating, charades, or a gift-wrapping competition!
Holiday Movie Marathon With Charades
Choose a selection of holiday movies or TV specials and set up a cozy viewing area with blankets, hot cocoa, and snacks. You could also incorporate movie-themed games or activities, like holiday movie trivia or a "guess the movie" charades game.
Holiday Game Show
Set up a holiday-themed version of a popular game show, like "The Price is Right" or "Family Feud." You can have two teams compete to win holiday-themed prizes or challenges.
Holiday Board Game Night
Set up a festive game night atmosphere with holiday decorations and treats. Choose a selection of holiday-themed board games or card games to play, like Jingle Bells, Santa's Workshop, or Ticket to Ride. You can even dress up in holiday-themed accessories.
Escape Room-Themed Game Night
This is for all the escape room lovers out there! Make your game night based on your favorite escape room theme. Whether you want to make the night a murder mystery, Alice and Wonderland, or Pirate-themed, you can dress up with your friends and put on a show while playing one of your favorite games.
With a little creativity and some holiday cheer, you can have a cozy and festive game night with your friends and family.
Holiday Gift Ideas for Escape Room Enthusiasts
While planned game nights and DIY escape rooms are great activities, you may also be wondering what to get your coworker, sister, friend, or boyfriend as a gift this holiday season. If they love all things escape rooms, we've compiled a list of gifts that are sure to give them that same exhilarating feeling.
Here are a few gift ideas for the escape room enthusiasts in your life:
An Experience at The Escape Revolution: Give the gift of an escape room experience! A gift card to The Escape Revolution is the perfect holiday gift for someone who loves escape rooms. Located in West Hollywood in Los Angeles, we offer four unique room experiences for your friends and family to have an unforgettable adventure.
Escape Room-Themed Games: There's an endless supply of escape room-inspired gifts to choose from this holiday season.
Famous Escape Room Prop: Many escape rooms use props to create a sense of immersion and to add to the puzzle-solving experience. A prop from a favorite Los Angeles escape room or a replica of a famous prop from a popular escape room can make a unique and memorable gift.
Virtual Escape Room Experience: Maybe you have a long-distance friend or loved one with whom you would love to share an adventure with. Gifting them a virtual escape room experience is the perfect way to bond and do something special together this holiday season!
DIY Escape Room Kits: Give the gift of an at-home escape room with a DIY kit! These kits include a variety of puzzles and clues that your loved one can use to design their escape room scenario.
Escape Room-themed Merchandise: Escape rooms often have merchandise available for purchase, such as t-shirts, hats, and mugs. This can be a fun way to show support for a favorite escape room or to celebrate the escape room experience.
Virtual Reality Technology: Virtual reality headsets, games, and experiences are great gifts for someone looking to immerse themselves in a different world or story.
From escape room experiences to DIY game nights and escape rooms themed presents, we hope we've covered your holiday escaping inspiration.
Make sure to check out The Escape Revolution this holiday season for the best escape rooms in Los Angeles and West Hollywood! Whether you're a seasoned escape artist or are trying an escape room for the first time, we have something for everyone here at our award-winning Los Angeles escape room.
Contact The Best Escape Room in Los Angeles