NEWS
How Does an Escape Room Work | 14 Tactics to Help Solve Any Room
Escape rooms are an extremely popular activity for groups of friends, coworkers, and families looking for a unique and immersive alternate reality experience. These interactive puzzle games require you to solve a series of clues and challenges in order to escape a themed room within a set time limit.
In this blog post, we'll explain how escape rooms work, 14 tactics for making the most of your experience, and five common mistakes to avoid. Whether you are a seasoned escape room enthusiast or brand new to this world, you are sure to find some inspiration in this post. So get ready to put your teamwork and problem-solving skills to the test, and see if you have what it takes to escape. Happy escaping!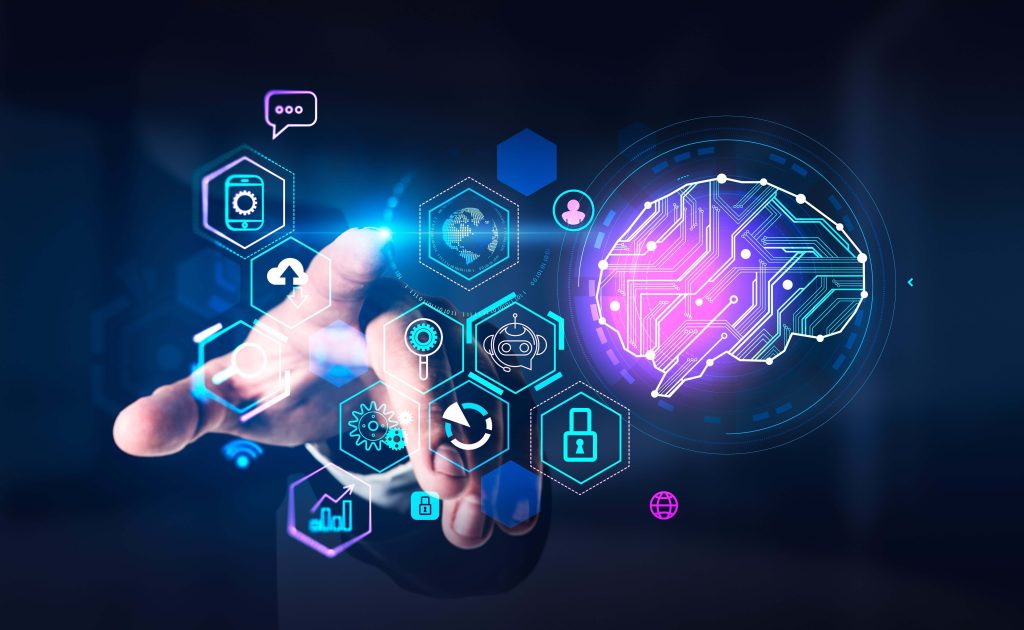 How Do Escape Rooms Work?
An escape room is a live-action, themed game in which players are trapped in a room and must use objects and props to solve clues and puzzles to escape within a set time limit.
Here's how an escape room in Los Angeles typically works:
Players will arrive at the escape room location and are given an introduction and backstory of the game by the staff.
Players are then taken to the escape room and given a set of rules and any necessary equipment, such as flashlights, clues, keys, or props.
The game begins when the players are officially "locked" in the room, and the timer starts counting down.
Players must search the room for clues and solve puzzles to progress through the game. These clues and puzzles can be hidden in various forms, such as codes written on objects in the room, locked boxes that require a combination to open, riddles, or physical challenges you must complete.
As players solve clues and puzzles, they will uncover more information and hints that will guide them to the next puzzles and help them eventually escape the room.
The goal is for players to escape the room before the time runs out. If they are successful, they win the game. The game is officially over if they cannot escape within the time limit.
14 Winning Tactics to Solve Escape Rooms
If you want to increase your odds of success, come to your next Los Angeles escape room experience and keep these tried and tested tactics in mind.
Choose Your Team Wisely
Whether going with your co-workers, family, or best friends, you'll want to partner with people excited about this experience and ready to have fun. Having a mix of ages, skill levels, and ideas will also be beneficial.
Talk Strategy
Before your escape room experience, talk with your team and discuss any strategies you want to implement, as well as any team roles or rules of communication. This can help save you from frantically trying to figure these details minutes before the game starts.
Work As a Team
Escape rooms are a team effort, so it's essential to communicate and collaborate with your fellow players. Make sure to listen to everyone and respect their ideas and point of view.
Stay Positive and High Energy
This game requires teamwork, communication, and problem-solving. You and your teammates will feed off each other's energy, so staying positive and high energy is a must. No one wants a teammate that will bring the group demeanor.
Look for Overarching Patterns and Connections
Pay attention to patterns and connections between clues and puzzles. This may help you identify the overall goal or theme of the game and just might help you beat the clock.
Don't be Afraid to Ask For Hints
Don't be afraid to ask for a hint if you're having trouble with a particular puzzle or clue. The staff at the escape room are there to help you and will provide clues or guidance if you need it.
Don't Overlook Anything
Everything in the escape room, including objects and decorations, may be relevant to the game. Be thorough in your search, and don't overlook anything that might be a clue. The clue you are looking for may well be right under your nose.
Stay Organized
As you find clues and solve puzzles, it can be helpful to keep track of what you've discovered. This will help you stay organized and make it easier to refer back to information as you move through the game.
Don't Control the Game
While leadership is important, at the end of the day, escape rooms are a team experience. You want everyone to be on board with your team's decisions and ensure everyone's voice is heard.
Remember The Story
Remembering the game's story will help you connect clues and solve puzzles when you are stuck. Think about things from the minds of the characters!
Keep Track of Time
While you don't want to be overly preoccupied with the clock, ensure you have a general idea of how much time you have left. You don't want to take your time thinking there are 30 minutes left when there are only 10!
Try An Out-of-the-box Approach
If you are struggling with a puzzle, feel free to try an out of box approach. Sometimes a fresh perspective or working with someone new can help you see a solution you might have missed.
Get Into Character
If you truly want to solve every clue, riddle, and puzzle, it's essential to get into the mind of the story's character. This is one of the things that makes escape rooms truly great – when else do you have the opportunity to become a detective, convict, pirate, or bank robber?
Enjoy Yourself
Remember to have fun and enjoy the challenge! Escape rooms are meant to be an immersive and exciting activity, so don't get too caught up in trying to win. The most important thing is to solve as many clues as possible and have a great time with your team.
5 Common Escape Room Mistakes
Now that we've gone over the best tactics for solving escape rooms, what are some things to be wary of? Here are five mistakes to avoid during your Los Angeles escape room experience:
Not listening to your game supervisor's guide: It's essential to listen carefully to the game supervisor's instructions before the game begins. They will often provide vital information to help you solve the puzzles and escape.
Not staying organized: It's easy to get overwhelmed in an escape room, so it's crucial to stay organized and keep track of any clues you find. This will help you make the most of your time and save time searching for lost items.
Panicking under pressure: Escape rooms can be intense, so it's important to take breaks as needed to refocus. Don't be afraid to take some deep breaths and pause.
Letting your ego take control: While we all love being right and leading our team to victory, if one person takes complete control over the game, your team will not be as successful as you think. Don't allow your ego to get in the way of someone else's good idea.
Giving up too easily: Escape rooms can be challenging, and getting stuck at some point is natural. Don't give up too quickly, and try to approach the challenges with a positive attitude. The goal is to have fun and solve the puzzles, not to escape at all costs.
What Escape Room in LA Should I Choose?
Now that you have all the information you need to escape, you might wonder, what escape room should I try? Many factors influence what escape room in Los Angeles or West Hollywood might be a good fit for you and your friends, such as the room's theme, location, price, difficulty level, and the company's reputation. Before you commit, you should research and compare different escape rooms in order to find the one that best fits your preferences. Some things you may want to consider when selecting an escape room include:
Theme: Does the escape room have a compelling theme that interests you?
Location: Is the escape room conveniently located for you? What is the parking situation?
Team Size: How many people do they allow on one team? If you are participating in a team-building activity, will they allow you to be on one team?
Price: Is the cost of the escape room within your budget?
Difficulty level: Is the escape room suitable for your skill level?
Reputation: What do other customers have to say about the escape room? Do they have a reputation for unique and exciting room experiences? Are there any reviews or ratings you can reference?
Ultimately, the best escape room for you will depend on your personal interests and goals. It may be helpful to ask friends or family for recommendations or to do some online research to find escape rooms that other customers highly rated.
Start Escaping at The Escape Revolution in Los Angeles
Now that you know the best tactics to solve escape rooms, are you ready to book your first experience? The Escape Revolution is an industry-leading, award-winning escape room in the West Hollywood City of Los Angeles. We offer three exhilarating experiences: Armored Vehicle Heist, Prison Break: Wrongfully Convicted, or Escobar.
Here's how you can book one of these four thrilling escape room experiences at The Escape Revolution in West Hollywood Los Angeles, California.
First, check out our selection of escape room experiences and choose the one that best fits your preferences. Read more about your West Hollywood Los Angeles escape room options here.
Arrive ten minutes early to your experience, and your host will give you a complete breakdown of what's to come during the next 90 minutes. We happily offer complimentary parking for all our guests!
Come and join The Escape Revolution Experience for an adventure like no other in West Hollywood!
Looking for Escape Rooms Near Me? Contact The Escape Revolution in Los Angeles