NEWS
The World According to Jeff Goldblum

Hello fellow escapees,
We're happy to announce some very exciting news!
The Escape Revolution has been featured on Jeff Goldblum's hit Disney Plus+ original show, The World According to Jeff Goldblum (2020 Emmy Award Nominee for Outstanding Hosted Nonfiction Series or Special).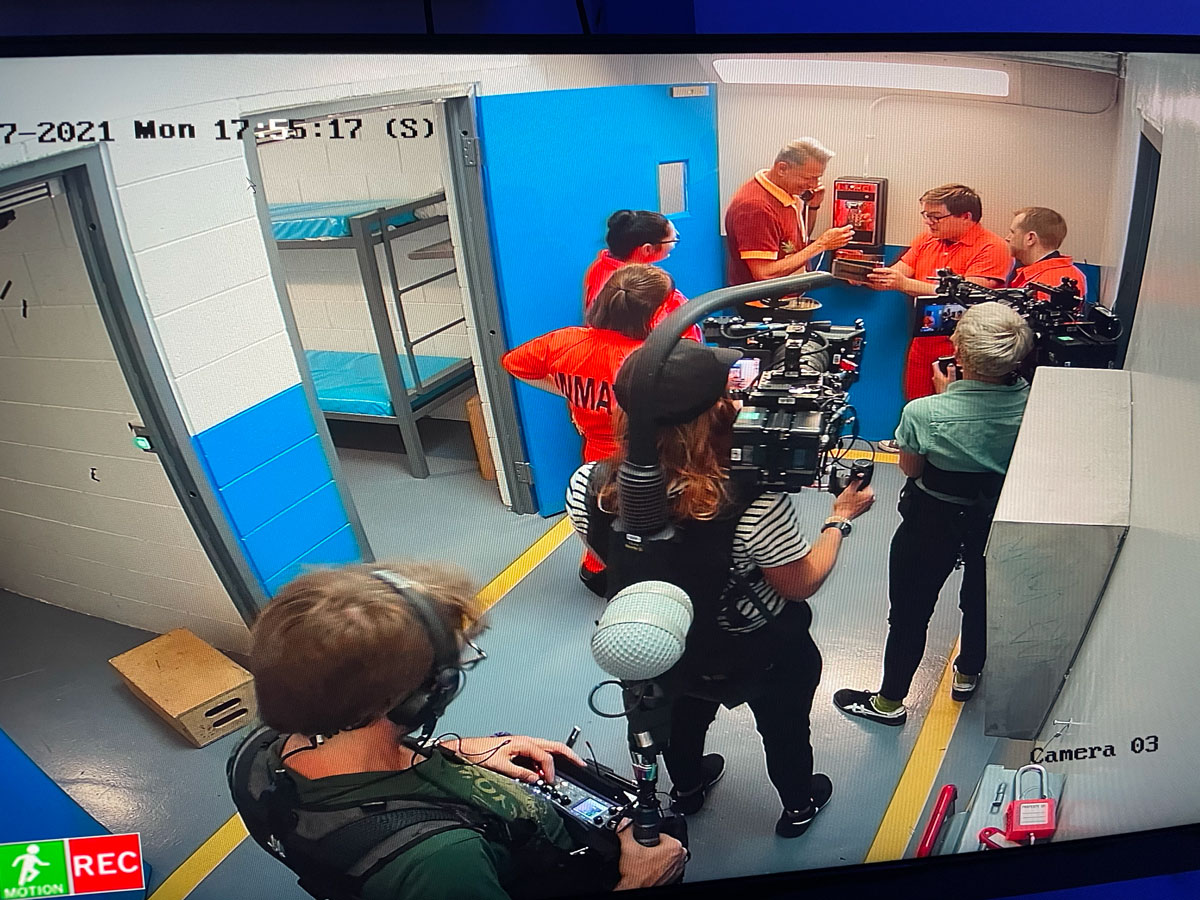 In this show, Jeff takes a new perspective on everyday things we love– "like sneakers or ice cream"– spins them on their head and "pulls the thread on these deceptively familiar objects and unravels a wonderful world of astonishing connections, fascinating science and history, amazing people and a whole lot of surprising big ideas and insights". With Season 2 progressively being released starting in November 2021, its most recent topics have included crowd favorites, such as Dogs, Fireworks, and Monsters, just to name a few.
Episode 7, Season 2, appropriately titled "Puzzles'' revolvs around puzzles and how we as a culture view, play and operate around them. Jeff and his crew spend some time exploring the intricate world of escape rooms— specifically the intricate world of The Escape Revolution, an experience that takes all the rules of a regular escape room and chucks them right out the window, specifically chosen due to the venue's grander scale, unique environments, immersive set design and storyline, along with charitable donations with every purchased experience.
The Escape Revolution gives two vibrant and unique experiences: "Escobar" and "Wrongfully Convicted".
"Escobar" guides players into the mind and world of the world's most infamous drug lord Pablo Escobar, on a quest to outsmart the Colombian police and the DEA before Pablo himself can take vengeful wrath, while "Wrongfully Convicted" gives players a chance to experience an authentic prison experience, complete with prison tattoos, gangs, mob bosses and the over-looming threat of a life sentence if they don't find proper means of escape.
Watch the show and come experience our Wrongfully Convicted mission!
The Escape Revolution Team 🙂