NEWS
What is an Escape Room | A Guide to Everything Escape Rooms
An escape room is a themed game room where players solve clues, puzzles, and tasks to "escape" the room. Many people look to them as a form of experiential entertainment – where they can be the main character and fully immerse themself in a fictional story or world.
Escape rooms give you a chance to bond with teammates, use problem-solving and detective-like skills, step out of your comfort zone, and participate in an interactive storytelling experience. Another reason escape rooms are so popular is they allow the user to feel an exciting adrenaline rush while in a controlled environment.
If you have been thinking about participating in an escape room but don't fully know what to expect, here is your complete guide to everything escape rooms.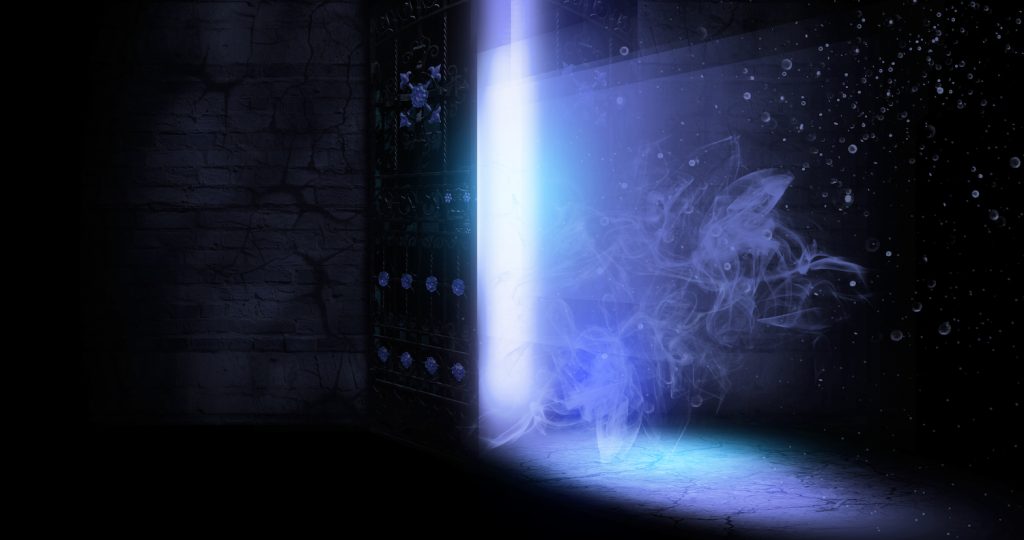 What to Expect From an Escape Room in Los Angeles
Escape rooms have different themes, objectives, and difficulty levels, and the overall experience can vary greatly. However, here are a few common takeaways universal to the experience of escape rooms.
You'll Be Under a Time Limit
One thing that makes escape rooms exciting is that you are under the clock. This adds the right amount of pressure to your experience and ups the thrill. Typically escape rooms can run anywhere from 30 to 60 minutes, but at The Escape Revolution, we offer 80-minute escape rooms. This allows our guests to immerse themselves further in the experience. Who doesn't want the fun to last longer anyways?
Wide Variety of Themes
Not all escape rooms are the same! Most escape room companies offer a variety of room themes catering to their customer's interests. Popular escape room themes include prison breaks, zombies, murder mysteries, drug busts, bank robberies, and treasure hunts.
Over the past few years, escape room companies have been creating new, cutting-edge room themes that keep audiences on the edge of their seats. For example, at The Escape Revolution, we have three unique room experiences. Our Prison Break: Wrongfully Convicted escape room was featured in The World According to Jeff Goldblum available in Disney+. We are building a new escape room, coming in Spring 2023.
Great for Team Building
Escape rooms are the #1 team-building activity worldwide! They are the perfect way for a group to collectively step out of their comfort zone and partake in an experience like no other. Gather your friends, family, coworkers or team and head to The Escape Revolution for a challenging, inspiring and empowering adventure where you all walk away feeling closer.
Escape Rooms are Not Scary
A widespread misconception is that escape rooms are scary! While the topics and themes are catered to mature audiences, escape rooms are meant to be thrilling, interactive experiences focusing on team bonding and problem-solving. At The Escape Revolution, we ensure that all our customers feel safe and comfortable during our room experiences and, most importantly, have fun!
*You are not locked up and won't see live actors inside an escape room at The Escape Revolution.
Various Techniques
Don't think that all escape rooms use the same tricks and techniques – they don't! There is no one type of escape room nor one way to solve one. They utilize a wide range of puzzles, tasks, riddles, clues and challenges. Some focus on one complex task, while others have to solve mini-tasks to unlock a specific code. While some escape rooms may not be your cup of tea, you will find one at The Escape Revolution that fits your skill set!
Alternate Reality
Escape rooms offer you a chance to fully immerse yourself in an alternate world, completely different from your own reality. For example, in our Escobar escape room, you get to travel back in time to Columbia 1993. Under pressure to save your family, you must help Escobar retrieve his passport and money. Without escape rooms, you would never get the opportunity to experience a scenario like this!
Do you still have questions about escape room experiences? Visit our frequently asked questions page for more information!
Los Angeles Escape Room Tips
Escape rooms are designed to be challenging and require a team effort. Some tasks are difficult for some, while other team members can solve them in a split second. That's the beauty of escape rooms – you and your team try your best and play to each other's strengths and weaknesses.
While there is no one way to solve a room, here are some tried and tested tips to help you escape your first room:
Divide Your Efforts
Time is of the essence, so it's essential to split tasks among your team members. You don't want to be uber-focused on one mission with your group only to learn that a significant part of the puzzle was left unattended. This also helps not to break your teammate's concentration and lets them play to their full potential. That said, it is a team effort, so step up and communicate when your team needs your help!
Communicate With Your Teammates
To effectively escape your room, ongoing communication is a must. Speak up if you're struggling or see someone without a job, and most importantly: listen to each other's ideas! Start by effectively delegating tasks to your team members and forming an action plan.
Stay Organized
With so many people and moving parts, it can be tempting to become overwhelmed and disorganized during your escape room experience. You'll want your room to remain as organized as possible to have the best chance at beating the clock. Some tips include making a discarded object pile, keeping keys in locks, and stacking objects neatly in one place.
Do Not Stress
Remaining calm during an escape room is something easier said than done. However, if you focus on the task at hand and ignore the clock, you'll likely have a more fulfilling experience and a better chance of escaping. Try to remain calm and remember – it's ok if you don't escape! Sometimes the experience is more important than the destination.
Use Hints
Asking for help and using hints can help you overcome bottlenecks. Our game masters won't tell you the answers, they will nudge you in the right way. It's part of the fun!
Key Takeaways
Work collaboratively with your team.
Communication is key.
Stay organized.
Play to your different strengths.
Have fun!
Use hints.
Common Los Angeles Escape Room Themes
There is truly something for everyone when it comes to escape rooms. Whether you are a Pirates of the Caribbean fanatic, history buff, or horror lover, you will find an escape room with a theme that captures your attention and immerses you into a world you love.
Here are some of the most common escape room themes:
Heist
Bank robbery
Prison break
Treasure hunts
Supernatural horror
Undercover spies
Murder mysteries
Extraterrestrial creatures
Ghosts
We've also seen a recent trend of movies, tv shows, and video games influencing new escape room themes. At The Escape Revolution, we pride ourselves on offering intense, thrilling, and boundary-pushing experiences you can't find anywhere else in Los Angeles.
History of Escape Rooms
Escape rooms are based on "escape room" video games popularized mainly in Japan in the 1980s. In these games, the user had to point-and-click different objects to escape a virtual room they were "trapped" inside. These games paved the way for the idea of escape rooms – a basic scenario where you are trapped in a room and must use your wits to somehow escape.
Following these popular video games, the first live escape room opened in Kyoto in 2007. However, it was not until around 2012 that escape rooms became mainstream in the United States. Now with over 2,000 escape room experiences in the United States alone, it's safe to say that they are in major demand.
Escape room's large-scale success can point to people's desire to be a part of their own entertainment. Gone are the days when people were satisfied with watching a movie or playing a virtual reality game. Now everyone wants to be submersed in an alternate reality and be a part of the action.
How To Pick an Escape Room
With so many different options at your fingertips, picking an escape room may seem overwhelming. It all comes down to choosing a theme you enjoy and your desired difficulty level.
Pick Your Theme
It all comes down to the theme. What story do you want to immerse yourself in? Sherlock Holmes trying to crack a case? A wrongfully convicted prisoner trying to escape? A ghostbuster in a haunted mansion? The options are endless!
Difficulty Level
Some escape rooms offer different difficulty levels depending on your previous experience with escape rooms. Choose from beginner, intermediate, and advanced, depending on what you feel comfortable with. No matter your skill or experience level, all are welcome at The Escape Revolution.
Why The Escape Revolution Is the Best Escape Room in Los Angeles
Intense Escape Room Themes
At The Escape Revolution, our themes set us apart from every other escape room in Los Angeles. We don't offer run-of-the-mill or commonly seen options; we offer thrilling, intense, unique themes that push industry boundaries. Being featured in The World According to Jeff Goldblum is one of a kind, and we can't wait for you to check out our newexperience coming March 2023!
Free Parking
We are happy to offer complimentary free parking for our escape room guests. We don't want you to miss your electrifying experience due to parking in Los Angeles.
Complimentary Beverages
We know that these escape rooms are no small feat and that you may need a cold drink after! The Escape Revolution provides complimentary water and soft drinks following your escape room experience.
Charitable Donations
The Escape Revolution donates a percentage of our booked escape room experiences to charity groups. We support amazing organizations such as The Innocence Project, Village for Vets, and Gang Reduction and Youth Development. To learn more about The Escape Revolution's charitable partners, click here.
How to Book Your First Escape Room Experience
Now that you know everything you need to know about escape rooms, are you ready to book your first experience? Here's how you can book an immersive escape room experience at The Escape Revolution in the heart of Los Angeles.
First, browse our selection of escape room experiences and choose the one that most interests you! Read more about your options here.
Easily book your experience by selecting an open time slot on either Armored Vehicle Heist, Prison Break: Wrongfully Convicted, or Escobar.
Arrive ten minutes early to your selected appointment, and your host will give you a complete run-through of what's to come. Oh, and don't worry – we offer complimentary parking!
Book your The Escape Revolution experience!